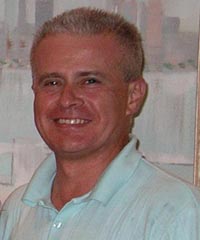 ​Dr. Joseph Musso was born in June 1953 and is a native of NJ, growing up in Orange, East Orange and East Hanover. He graduated Our Lady of the Valley High School in 1971. After high school, he graduated from Kean College in 1975 with a Bachelors Degree in Science. He moved to Davenport, Iowa to attend Palmer Chiropractic College. There he graduated with a doctorate in Chiropractic in October 1980.
Dr. Musso is married to his wife Linda, and has three children, Danielle, Melissa, and Nicole. Their daughter Danielle and husband Michael are new proud parents of identical twin boys Alexander and Christopher Bridge born December 28, 2011. On Sept 2016 my daughter Nicole married her high school sweet heart Daniel Allocca. Dr. Musso opened his first private practice in East Hanover, NJ renting an office on the corner of Ridgedale Ave and Ward Pl. In 1983 he purchased a home-office at 520 Ridgedale Ave in East Hanover and has been practicing chiropractic for 38 yrs.
Dr. Musso's hobbies include road cycling, landscaping, woodworking, animals (owns 3 dogs), and photography.